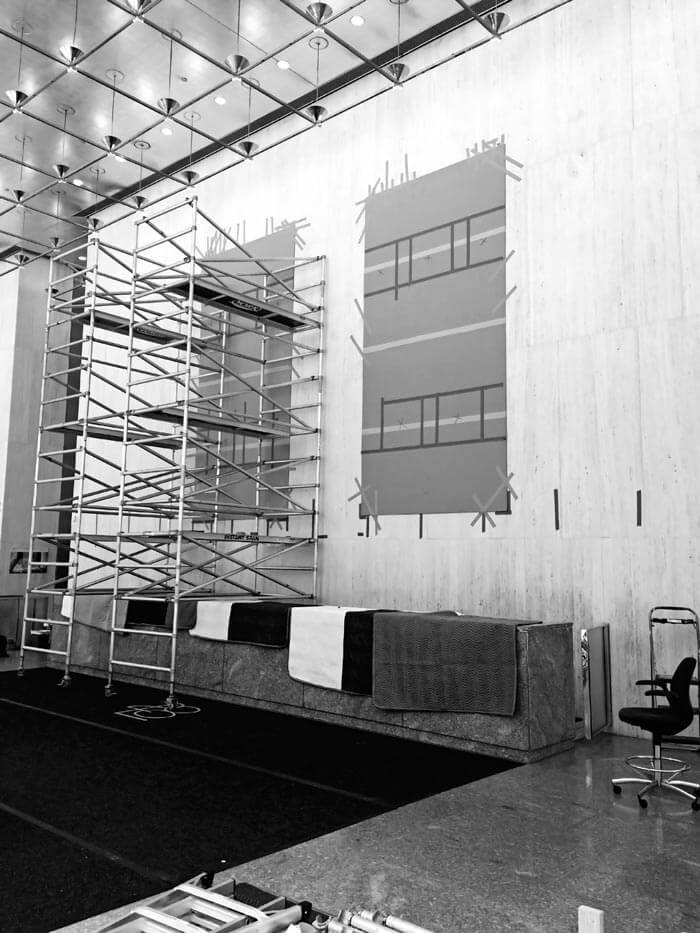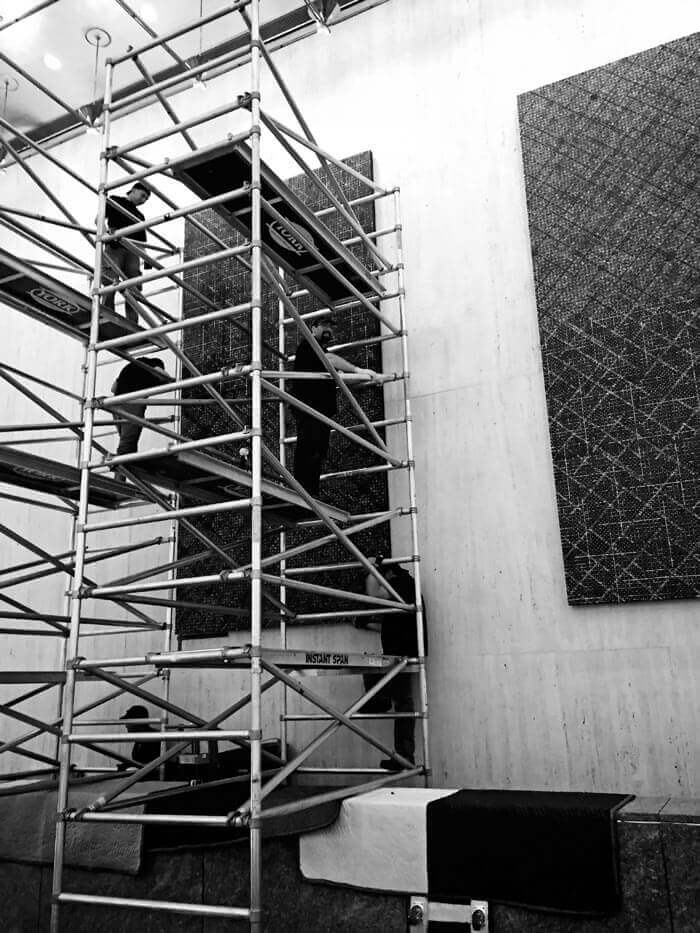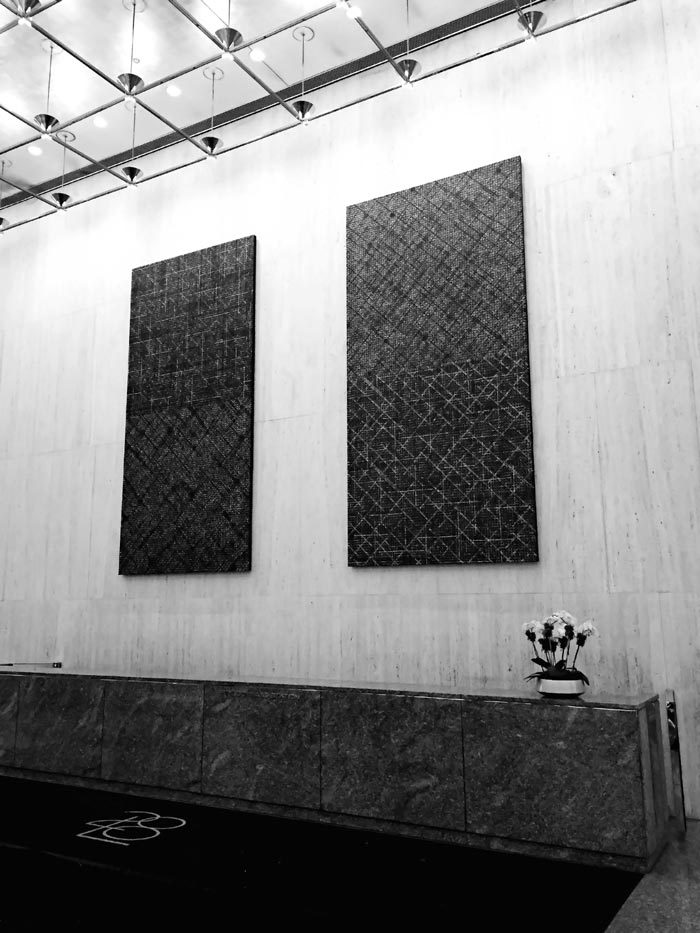 Anything, Anywhere
Art comes in all sizes. The ease of an installation depends on the size, weight and complexity of the piece as well as the location where it will be ultimately installed. The goal for every installation is that the object is safe, secure and looks flawless.
Our art handlers are highly trained in placement assessment – thoroughly studying the object, hardware and supporting structure to identify inherent frailties before they begin any installation. For technically challenging installations, SRI art handlers, rigging experts and engineers work together to devise intelligent plans to assure meticulous execution.
SRI has successfully installed all types of projects from complex commercial installations to internationally renowned museum exhibitions to work in private residences. We approach each project with the same 3 objectives – safety, security and a flawless install.
Art Handling
All SRI art handlers are the best in the business. They meet rigorous, on-going training, both in-house and through outside certifications.
Rigging
From installing a gantry to traverse a flight of stairs to hoisting a large sculpture with a crane, rigging can take a variety of forms. Our rigging department is experienced in planning and executing moves of heavy and fragile museum artifacts.
Engineering
SRI engineering department plans and orchestrates technically challenging transfers and installations that require highly specialized attention. Our in-house engineer is licensed in both New York and New Jersey, and has extensive multi-disciplinary experience in art placement.