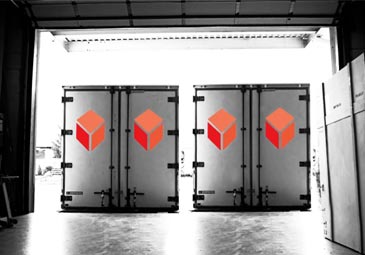 THE FIRST LINE OF DEFENSE
Proper wrapping, packing and crating is the first line of defense for a work of art. SRI creates tailored packing solutions for works of art and their unique circumstances.
A significant benefit to working with SRI is our in-house crate shop, which ensures that works of art remain in our knowledgeable, secure, climate controlled care throughout the crating process.  We offer a full suite of custom crating services from museum crates to travel frames.  All of our closed crates are suitable for multiple shipments and long-term storage.
Full in-house crate shop
Types of crates
Museum quality, reusable exhibition crates designed for traveling exhibitions and long-term storage
Standard, reusable crates designed for travel and long-term storage
Basic one-way crates suited for domestic and international shipping
Slatted crates and travel frames to secure artworks during transit
Materials
We use forest sustainable Arauco plywood and OSB (oriented stand board) certified by the Sustainable Forest Initiative
Full 1" EPS insulation
Efoam and ufoam strips
Doublewalled cardboard
Laminated AC plywood skids
Folding metal handles
Archival wrapping
Virgin plastic