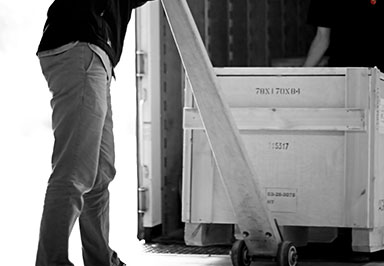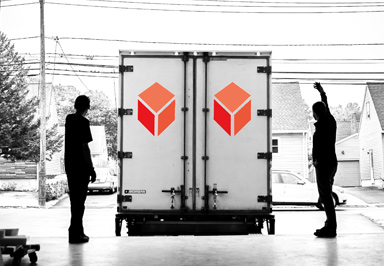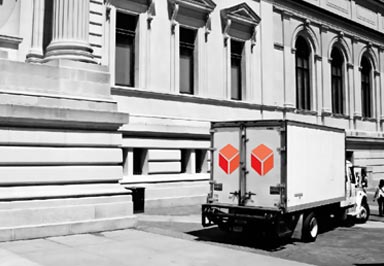 Servicing the Northeast, Accessing the World
Our strategic location in New Jersey, 12 minutes from the Lincoln Tunnel allows for seamless local and regional pick up/delivery as well as access to global transportation networks. Utilizing modern technology, industry best practices and drawing on our vast experience, we ensure the safest, fastest and most direct routes for art in transit.
From across town to around the world, SRI is your source for art transportation.
Local and Regional
AT THE CENTER OF THE ART WORLD
Our transportation division focuses on daily delivery service in NYC and the metropolitan area. Our central location allows us to provide services throughout the Northeast region, from Boston to the Hamptons and Delaware to Washington DC.
Local and regional service is driven by our museum-quality fleet of air-ride, climate controlled trucks equipped with real-time GPS tracking and security systems. Each truck is attended by at least two members of our team of highly trained art handlers.
Services for local and regional transportation include:
Wrapping for paintings, furniture, antiques, and fragile objects
Special handling for contemporary artworks, and overweight and outdoor sculptures
Installations for the home, office, exhibitions and art fairs
On-site special projects, rigging and complex installations
Unpacking, crate and debris removal
Domestic & International Art Shipping
ACCESS TO THE WORLD
There are many layers to global logistics. SRI is equipped to transport and install anything anywhere, safely and on-time.
We work exclusively with a vetted network of like-minded art service professionals around the globe. SRI is a proud member of ICEFAT, an international organization comprised of the 70 finest art services companies from around the world.
SRI assists our international clients, often in their native language. Team members speak Spanish, Portuguese, and German.
Domestic and International trucking, air freight, and sea freight
Domestic and International wrapping, packing and crating services
Domestic and International installation / de-installation
Export / import Customs documentation
Supervised cargo handling
Tarmac security
Expedited airport service