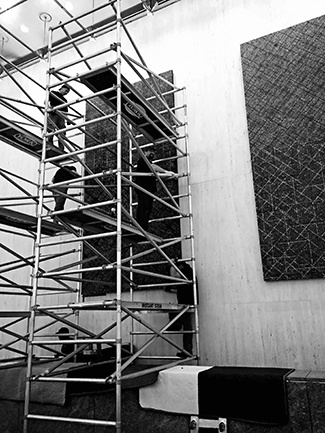 Comprehensive Service Solutions
SRI's service model is built around minimal handling by providing a full-spectrum of in-house boutique services.
SRI assures minimal handling through our comprehensive suite of in-house services. Our internal resources translate to less handling, fewer transfers, lower exposure and increased accountability and security. We believe that keeping services in-house contributes to the overall health of collections.
This unique service model is designed to support every aspect of modern collection management. Our spectrum of service ranges from technical logistics and specialized storage to inventory management, crating, forensics and disaster mitigation.
Our clients enjoy the benefits of working with a single point of contact familiar with their collection and service needs. These client specialists work in conjunction with our diverse team to provide tailored solutions and singular care.